SokoFind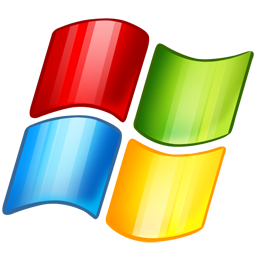 SokoFind is a search program to find levels within files. You provide a search pattern and a search path, then click on the search button and it does the rest. This program is provided as is with no support of any kind.
History
Feb 5, 2014. [v2.0.2] 中文版发布。Chinese version released.
Feb 3, 2014. [v2.0.1] Bugs fixed. Compiled by Pelles C.
Nov 8, 2011. [v2.0 RC2] Search levels with a solution, or even with an all uppercase or all lowercase LURD solution. The program will do a lurd2xsb conversion first, then use the result as the searching pattern.
Oct 17, 2011. [v1.3b] Bug fixed.
Oct 15, 2011. [v1.3] Add a checkbox for 'view HTML' option. Save all settings in 'sokofind.ini'.
Oct 7, 2011. [v1.1b] Write the searching results to an HTML file named 'output.html' in the same folder as the executable, and open it with the default browser.
July 13, 2009. First release.
Download
sokofind_v2.0.2.zip ~200KB (v2.0.2中文版)
sokofind_v2.0.1.zip <80KB (v2.0.1)
sokofind_v2.0_RC2.zip <80KB (v2.0 RC2)
sokofind_v1.3b.zip <80KB (v1.3b)
sokofind.zip 65KB (v1.0e)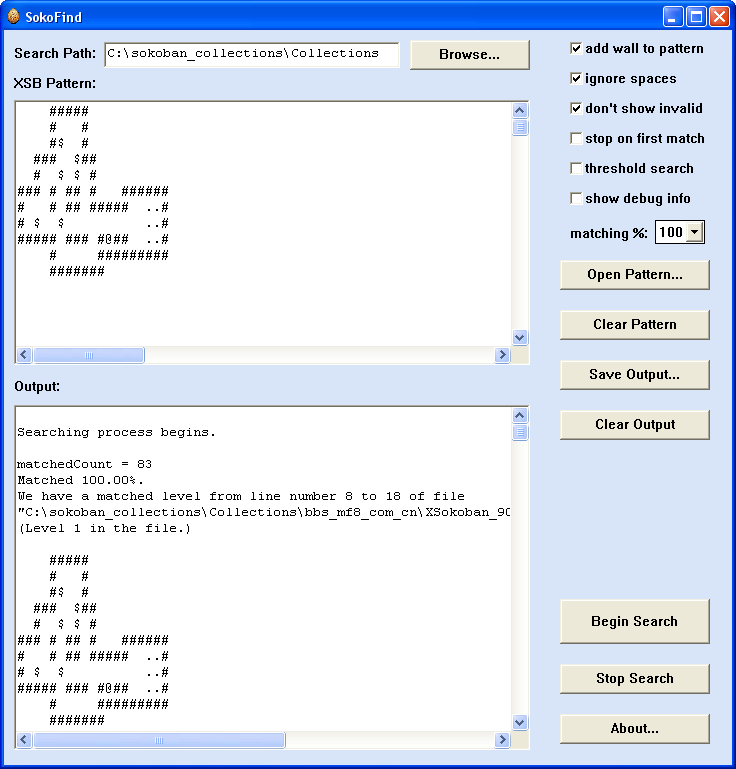 ---
Created on July 13, 2009.